A special and historic feature of the church is its organ, which dates from 1696. Its pipes were made by Christian Schmidt and his famous uncle, Bernard, who built the organ in St Paul's Cathedral around the same time. The case has fine carvings attributed to Grinling Gibbons, who also worked with Christopher Wren at St Paul's.
Subsequent additions and restorations have been undertaken by eminent organ builders, including John Snetzler in the 18th and Henry Willis in the 19th century.
St Peter's is noted for being the location of the first performance of the organ arrangement of Mendelssohn's Wedding March, which was arranged and played by Samuel Reay for the wedding of Dorothy Carew and Tom Daniel on 2nd June 1847.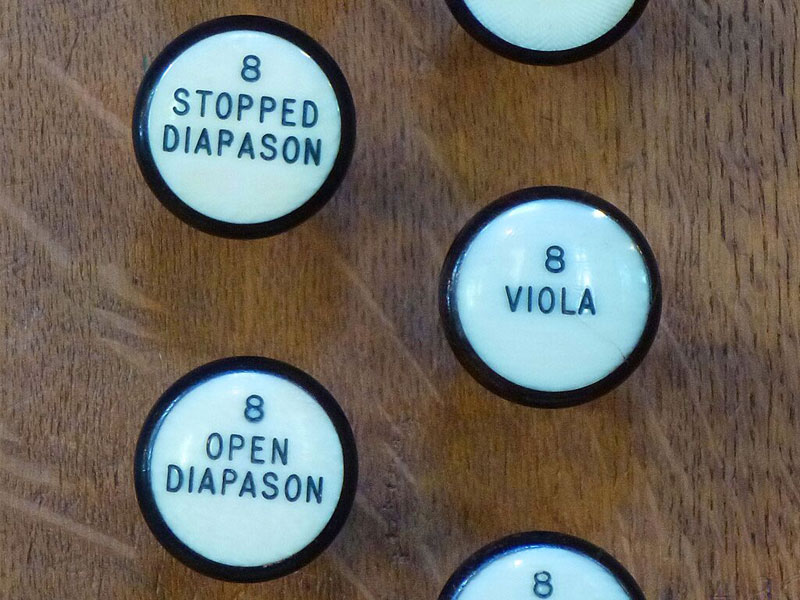 To hear former Director of Music Andrew Curtis and Assistant Organist Graham Willson play the first movement of the Organ Duet in C by Samuel S Wesley, click the Play button on the right. For optimal enjoyment, good speakers or headphones are recommended.