Notices for the week beginning on Sunday the 9th of August 2020
Sunday Worship Online
Steph & Robert will be away on Sunday but services will remain the same. Our thanks to David Hamer, Justin Montague and Andy Humm who will be with you on Sunday 9th August. We continue to look forward to Sunday mornings and hearing all your voices and seeing your smiling faces – and having a bit of pre-service banter. Do please join us again this Sunday morning.
To join Morning Prayer at 10 o'clock, call 0330 336 0036   and enter PIN code: 586191
To join the video link from your computer, tablet or smart phone see the numbers at the top of the service sheet.
The order of service for Morning Prayer is available by clicking here.
Sunday Worship in church
Or you are welcome to join us for Holy Communion at St Andrew's at 9.30 or St Peter's at 11.00. Please remember to bring your mask with you.
Film Club
Our next film club will be on Monday 17 August 2020. Details about what film to watch will come out soon.
Coffee Morning
We continue to meet together on Wednesday mornings at 10.30am to have a catch up and a laugh! It's a good opportunity to find out what's going on!  Everyone is very welcome.
Click this link or log in to Zoom
Meeting ID: 814 2052 4537      password 789162
Bible Study
Bible Study resumes this week on Wednesday 12th August.
Flower Festival
You will be pleased to know that our virtual flower festival has gone on tour to a church in Worcester – and they love it! Fame at last!
Private Prayer
Both St Peter's and St Andrew's are open for private prayer. Government guidance on hygiene and distancing will be strictly observed. The pattern of opening is:
Mondays:          St Peter's (Greenway Chapel)               11.00 – 1.00
Tuesdays:          St Andrew's                                             10.30 – 11.30
Thursdays:        St Peter's (Greenway Chapel)               1.00 – 3.00
Fridays:              St Andrew's                                             2.00 – 3.00
Here is what to expect at St Peter's if you join us for the 11 am service this Sunday:
Before you arrive:
· Consider your own risk – you might want to look at the NHS guidance.
· We ask you NOT to attend the service if you have symptoms of Covid19.
· Bring your own hand sanitiser to the service if you can.
· You must wear a mask or face covering.
When you arrive:
· Please keep a safe distance from others until a sidesperson invites you in.
· We will ask for your name and phone number for NHS Test & Trace.
· After sanitizing your hands, you will be shown to a seat.
· You will be given an order of service – this is your own copy.
· If you need an order of service in large print, please ask a sidesperson.
· Please remain at your seat until the service is over.
· It may be cooler than expected as doors and windows will be kept open for ventilation.
· The children's corner will not be available.
During the Service:
· There will be no singing during the service to reduce the risk of infection.
· Please say prayers and responses quietly to reduce the risk of infection.
· When we share the peace, we will remain in our places.
· Communion will be given in one kind (bread only) and without words.
· Quiet music will play, and the bread will be brought to you at your seat.
At the end of the service:
· Please do not move from your seat until a sidesperson asks you to do so.
· Your order of service cannot be reused, so please take it home.
· Please do not stop to chat while leaving the building.
See the full risk assessment by clicking here.
Here are a few things to remember when accessing the conference call at 10 am on Sunday:

The text of the service is on the website. (Click here) It will be emailed to those for whom we have up to date addresses.
The new number to join the Conference call and the Access Code are:
          Dial-in number: 0330 336 0036
          Access code:    586191
Steph and Robert will start the call at 9.45am, providing a 15 minute window for people to join and greet each other before the service starts.
You may have to try several times.
Please then wait until we begin our service at 10.00am.
We will start our worship at 10.00am.
Once started we will remotely mute your microphones so background noise does not interrupt the flow!
If you cannot access the call until after 10.00am don't be afraid to keep trying – but remember that we will have started. Try and remember that unless you've engaged your mute button any noise can be heard.
We realise that everyone had a slightly different experience, and so thank you to all of you who gave us feedback.
Thank you also to all those who said the service at home.
The conference call phone service will be the same as the published service. Click here for the order of service.
There is also a Zoom video option.  To join the video link from your computer or smart phone see the order of service page.
Notes for Zoomers
If you are joining us via Zoom and you want the order of service in front of you without having to print it first, please follow these instructions to see it on your screen alongside Zoom. This should work for Windows 10 users. Users of other operating systems, iPads etc may need a different approach.
Step 1 open the order of service on your computer
Step 2 start Zoom and join the service
DO NOT ENTER FULL SCREEN (if you do, use the EXIT FULL SCREEN button or ESC to return to the smaller window)
You should now have both the Zoom picture and the order of service on your screen side by side
Step 3 if you need to separate the two open windows, place the cursor on the top bar of either, then left click and hold to drag the window to left or right
Step 4 use your mouse or Page Up / Page Down buttons (up / down arrows) to scroll through the service
If you are using a PC to zoom you may also follow the order of service on your smart phone by opening the St. Peter's web site in a browser (safari, firefox or edge).
Communication
We are trying hard to communicate with as many people as possible, in as many ways as possible – but there are gaps. Please pass on any and everything to whoever you think might be interested. Robert and Steph would prefer to hear something multiple times rather than not hear at all.
Please let us know if there are specific prayer requests or practical needs.
Online flower festival: Faith, Hope & Love
You will be pleased to know that our virtual flower festival has gone on tour to a church in Worcester – and they love it! Fame at last!
Our thanks to all of you who sent in photos of your arrangements. You can see them in all their beauty and variety by clicking on this link.
You are invited to join in these events this week:
Zoom Coffee Morning
Wednesday morning at 10.30am Coffee morning on Zoom. Click this link or log in to Zoom and enter the numbers.
Meeting ID:: 814 2052 4537        Password: 789162
The screenshot in the gallery was taken at our meeting on the  29th of April

Film Club on Zoom
Our next film club will be on Monday 17 August 2020. Details about what film to watch will come out in next week's update.

Bible Study
There is no Bible Study this week. Bible Study will resume next week 12th August.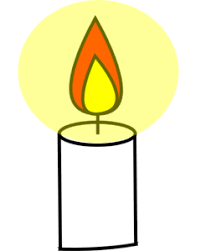 Sunday Night @ 7.00pm
We have been asked to put a lighted candle in a window at 7.00pm each Sunday evening at a symbol of prayer and hope.
Re-ordering Progress

All requirements of the DAC have now been fulfilled other than the obligation to obtain a professional report on the pews for historical purposes, and that is in hand; our application was recommended and accepted at the DAC meeting on 14 May, which will be followed by the issuing of the required Faculty. The document confirming the agreement of the DAC will be posted on the website and also in a prominent public place, probably in the porch or in one of the protected external notice boards, for 30 days. In addition, the detailed drawings are being published on this website. Click in this link.
The project can now be put out to tender by the architect, using four or five firms with whose work he is familiar. During this process the actual cost of the work will be determined, hopefully within or not greatly exceeding our approved amount of £500k.
Work on the new toilet block may commence this year, once social distancing requirements in the workplace are eased, but it is thought likely that internal work will be deferred until after Christmas as we need the church to be fully functional during the period between Remembrance Sunday and Christmas.
Heartfelt gratitude is expressed to David Ricks, without whose work, professional experience and persistence we would probably not have achieved this very welcome outcome.
August Parish Magazine
The St Peter's, Tiverton and St Thomas's, Chevithorne with Cove Church Magazine for August 2020 is now available to read on the internet. Click the link for the Parish Magazine page here or in the Quick Links section of the home page.
Address
St Peter's Church
St Peter Street
Tiverton
EX16 6RP
Telephone: 01884 242991