We have a summer outing in June and we do not meet in August. Otherwise, meetings are generally held in Tiverton Baptist Church Rooms from 2.00 pm on the second Wednesday of the month.
12th January
Annual General Meeting
10th February (alternative venue)
Nickie Johnson
Transformation Now

9th March
Rev Caroline Luff, Diocesan Chaplain of the Mothers' Union
Lent
13th April
Helen Fensome
Thoughts and Prayers for Holy Week
11th May
Rev John Sweatman
More Tea Vicar? (Working with Parish Clergy)
8th June
Summer Outing
Venue TBC
13th July
Janet Jones
Away from it All: Holidays for Families in Special Need
In case you haven't joined us yet, here's an indication of what you're missing!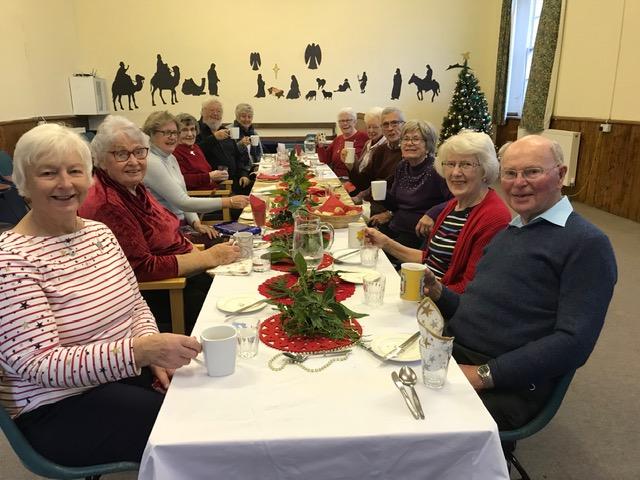 Promoting and supporting family life since 1876
Tiverton Mothers' Union members endeavours to maintain this in various ways:
By meeting regularly, praying together, caring for each other and entertaining speakers on subjects related to this aim
By raising necessary funds for our overseas members to enable them to improve family life and health
By raising funds for families in Devon who are in need of short caravan holidays Away From It All (AFIA)
By supporting a scheme to enable prisoners due for release to rebuild relationships with their children (The Big Book Share)
By knitting and sewing items for premature and new born babies, those with dementia and overseas orphanges
By joining a worldwide wave of prayer to pray and support members in our link dioceses in Africa, the Caribbean and South Africa
By enjoying one another's company and having fun!
We meet on the Second Wednesday of each month at 2pm in the Baptist Church Rooms. All are welcome.
Lord of all,
unite us in our shared vision
 of a world where God's love is shown
 through loving, respectful,
 and flourishing relationships. AMEN.
For more information about Tiverton Mothers' Union, please contact Kate Henshall: tivertonmu@gmail.com.
Or to find out about the Mothers' Union in Exeter, visit http://muenterprises.org/exetermu.
More general details from the Mothers' Union are available at www.mothersunion.org.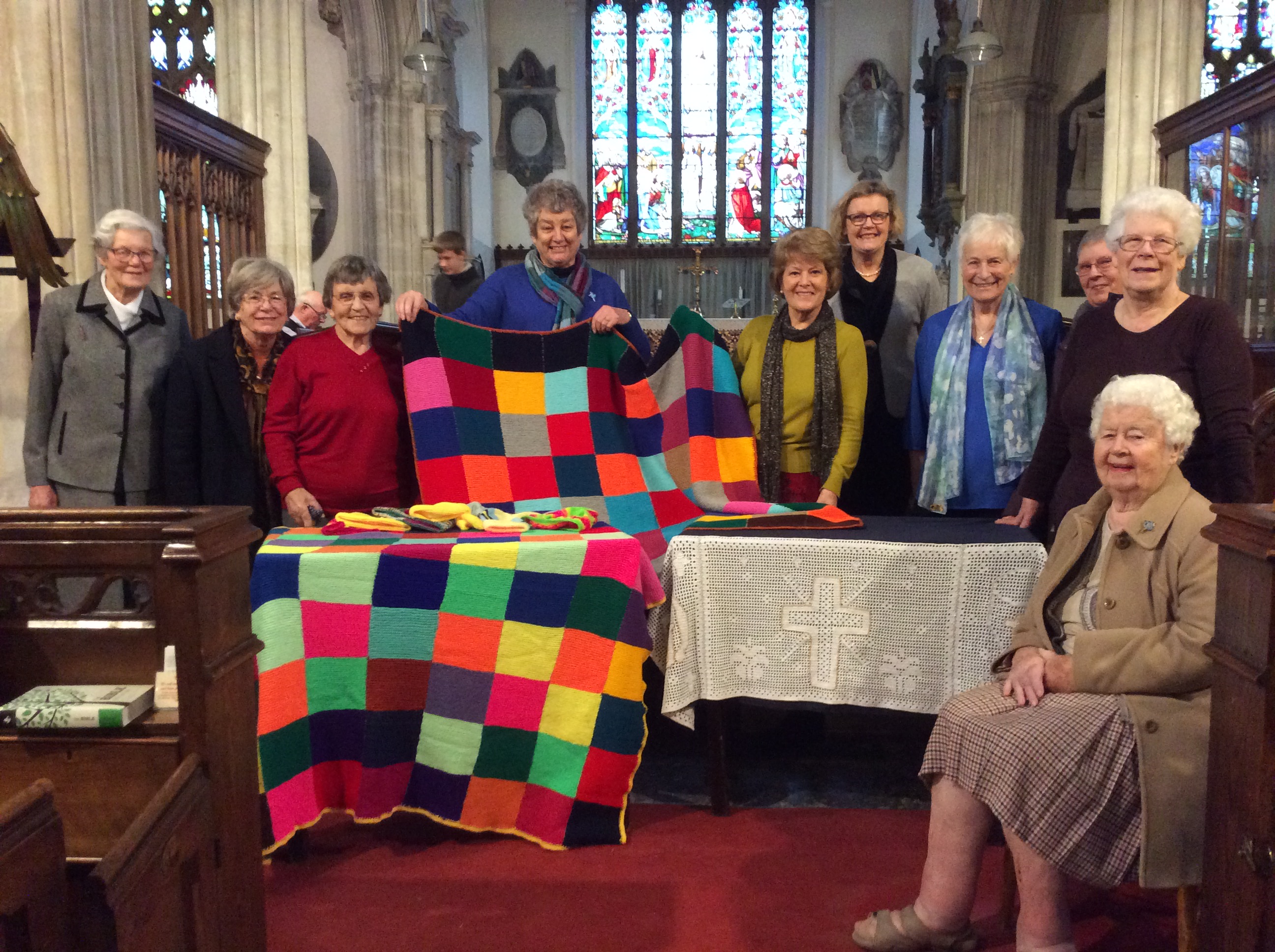 Following a special request via Jenny Palmer, a beautiful, crocheted altar frontal was made by Sheila Richardson for the Church on Rendova in the Solomon Islands. This request was received after a lovely MU banner that we made for another of the islands a little while ago.
The blankets, hats and gloves were for Nepalese Orphanages.
All were blessed by the Rev Robert Gordon before being sent overseas with our love.