On Saturday 11th September, the bellringers opened the tower for tours and welcomed 45 visitors. For the climb of over 100 steps to the top of the tower, the numbers on each tour were limited, because of ongoing Covid restrictions. Each tour began in the ringing room with information about the history of the bells, facts about the tower and a demonstration of ringing by six local ringers. The tour then continued in the clock room with a visit to the 1883 Gillett & Johnson clock, which now has an electric winding mechanism. Climbing further, visitors entered the bell chamber and were able to admire the 8 bells, recast by Taylors of Loughborough in 1923. Further insights were provided here, explaining the workings of bells hung for full-circle ringing. To complete the tour, each party continued to the tower roof, to admire the view of the town and surrounding area. The fine weather afforded a wealth of opportunities to spot key buildings and places of interest. Meanwhile, downstairs in the church, displays and videos with further information about bellringing were available to enjoy with refreshments and time to chat with members of the band.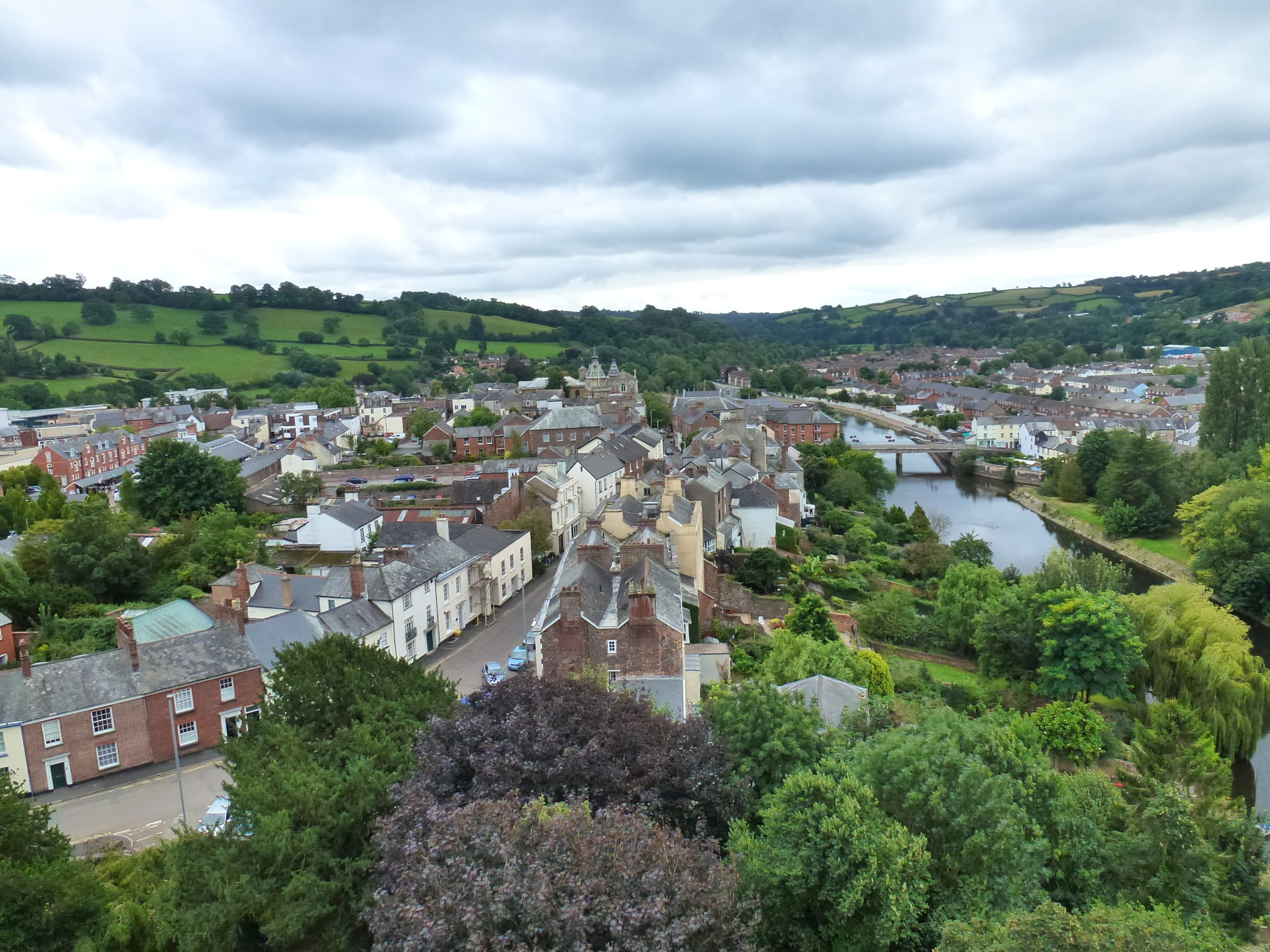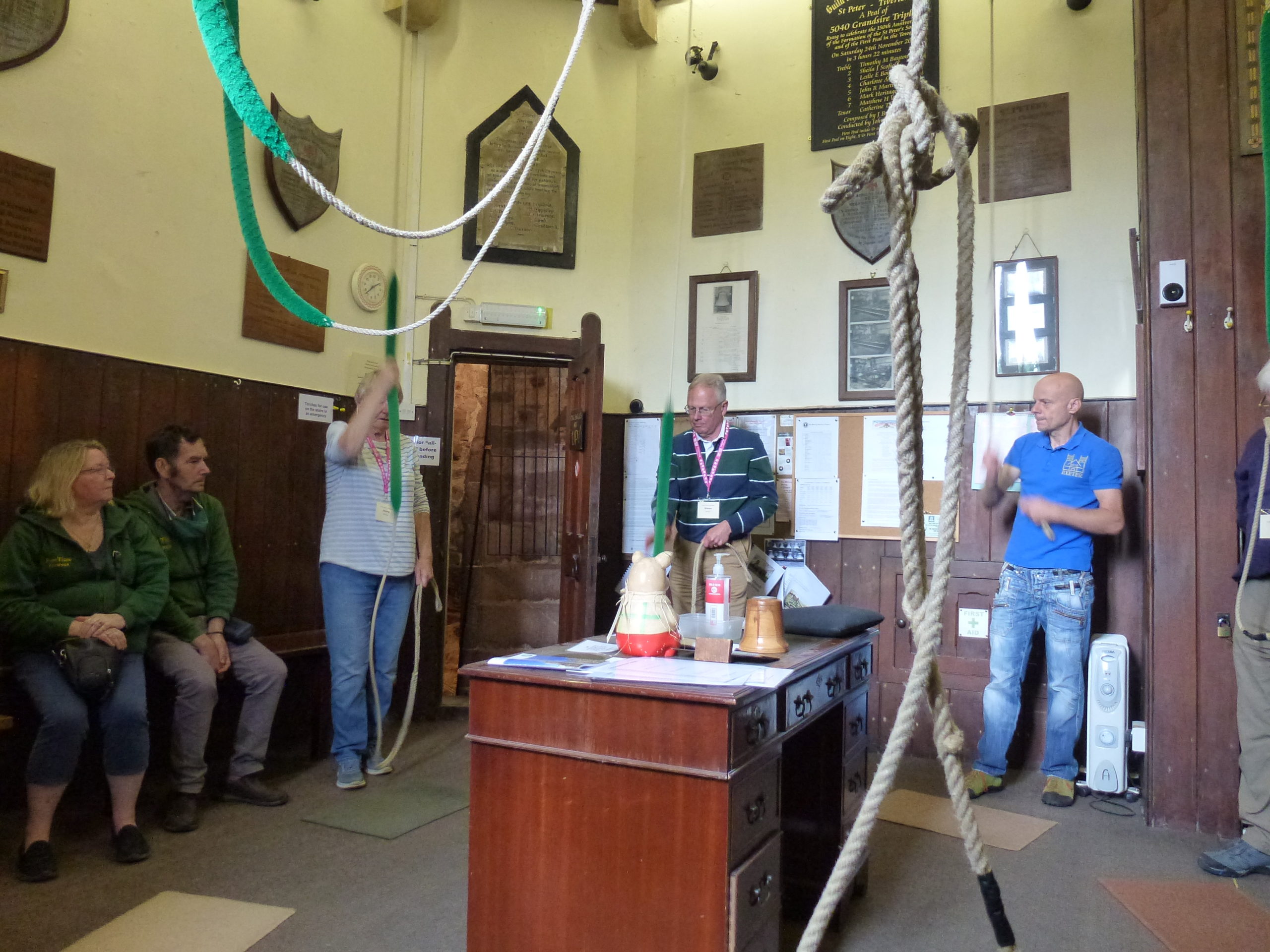 Dedication of a new peal board
A new peal board was dedicated at the morning service 1st March 2020. This board commemorates a full peal of 5040 changes of Grandsire Triples, rung on 24th November 2018 to celebrate the 150th anniversary of the first peal on the bells and the formation of the St Peter's Society of Change Ringers. Four current members and two former members of St Peter's band took part together with two friends of the society. The peal board is hung in the ringing room in the tower, along with boards that record the first and other subsequent peals.
Pictured: Rev Robert Gordon with tower captain Sheila Scofield, who rang bell 2 in the peal
In the mid-1800s, there were comments in the local newspaper about the poor standard of ringing at St Peter's and the fact that Sunday ringing was very infrequent. By 1864 the bells were found to be in dangerous condition and so a meeting was called in November 1867 with a view to forming a change ringing society in Tiverton. At the end of the meeting, 'St Peter's Society of Change Ringers' was formed and work began to have the bells put into good order. Nearly a year after formation of St Peter's Society of Change Ringers, all was ready for ringing to resume. An Inauguration Festival was held over the weekend of 26th – 29th November 1868 with a public lecture on the Thursday evening, ringing of the bells on the Friday and a full peal of 5040 changes on the Saturday, performed by ringers from St Stephen's, Bristol. A 'peal' is a continuous piece of ringing that comprises a minimum of 5000 different rows (permutations).