Visitors to St Peter's are offered a warm welcome by volunteer stewards from the Church and the local community between May and September. They are able to provide guidance and information for the many summer visitors, or they can supply hand-held information boards various languages.
Churches Together in Tiverton (CTT)
St Peter's is a member of Churches Together in Tiverton which consists of Christian Churches across the denominations, based in Tiverton. We seek to serve the community together in a variety of ways and we look forward to worshipping together again when circumstances permit.
Churches Housing Action Team (CHAT)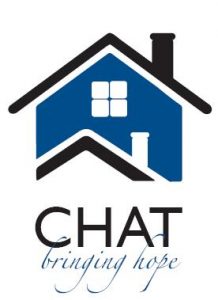 This Mid-Devon charity for the prevention of homelessness was established by local Christians in 1995. It offers free, confidential and impartial advice and support. CHAT runs the Tiverton food bank and keeps a store of donated items to help clients set up home.  Further information can be found at http://www.chatmid.org/.
Members of St Peter's support the charity in a number of ways, such as monthly giving via the CHAT Giver of Hope scheme and contributions to the food bank via collection points in local shops.
Lunch on the Go
The local Church and other groups are working together to offer friendship, information and a simple lunch. St Peter's is involved in collaboration with Tiverton Baptist Church.
Open the Book
Bible stories are re-told and acted in a fun, entertaining way at Castle School.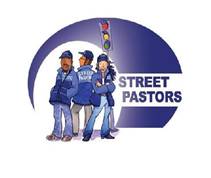 At present there is one Prayer Pastor from St. Peter's and one Street Pastor. Both tasks are challenging in their own way. A typical night's work for the Street Pastors here in Tiverton starts by meeting at around 9.30 pm after parking in Tesco car park. The Street Pastors pray then together with the Prayer Pastors and prepare to go out at around 10.00 pm. With pockets of lollies, water bottles and a rucksack full of flip-flops, a medical kit and other paraphernalia, they set out to walk the streets, greeting all who they meet, and being met with enthusiasm and affection.
The team visits the various pubs and bars, talks to the door staff and reports back to the Prayer Pastors from time to time. If a situation occurs, for which we think particular prayer is needed, the Street Pastors contact the Prayer Pastors. They generally have radio contact with the pubs and bars and, if necessary, with the police. There are occasions when the Street Pastors come across a fight or potential trouble but most situations are resolved with careful, diplomatic handling and the very welcome prayers of the support team. The problems that do occur are mostly the result of too much alcohol.
In a final stint, around 3.00 am, the team can be found outside the night club, waiting for everyone to go home. This can take up to half an hour, as revellers are often in no hurry to disperse, although there is usually a clear police presence around this time. The Street Pastors constantly need your prayers and would welcome anyone who would like to join them of the Prayer Pastors.
St Peter's Church has the largest seating capacity in the area and is available for hire for concerts. It is a regular venue for several choirs, both locally and from further afield. The picture shows an international chamber orchestra, which has given several concerts here.
If you would like to find out more about hiring the building, please contact the
church office
.
St Peter's has good links with several Primary schools in Tiverton. Members of the team here take weekly assemblies and run Christian clubs in partnership with other churches. The Church also hosts and organises special services at Christmas, Easter and Harvest as well as welcoming group visits, both from schools and from other groups.
Although St Peter's has no formal links with specific groups, we are pleased to welcome young people from all the uniformed organisations to mark Remembrance Day, to take part in the Mayor's Service or on other occasions.